Selena (BD)
Selena (BD)
SKU: 1000758264
Synopsis
The nuts and bolts of the irresistibly danceable music called Tejano are pop, rock, polka, R&B and Latin influences. To millions of fans, there's another vital ingredient: the dynamic singer Selena. Selena is the vibrant story of the Grammy®-winning singer whose life ended at its creative peak. Pulsating with Selena's voice on the soundtrack, the film is bracingly authentic. In the title role, Jennifer Lopez powerfully captures the warmth and electricity of a beloved entertainer. Edward James Olmos, Jon Seda and others also shine in "a poignant, heartwarming movie that deserves a standing ovation" (Jules Peimer, WKDM-RADIO/NEW YORK).
Product Details
Actors: Jennifer Lopez, Edward James Olmos, Jon Seda, Constance Marie, Jacob Vargas, Lupe Ontiveros, Jackie Guerra,
Directors: Gregory Nava,
Writers: Gregory Nava,
Genres: Biography, Drama, Music,
Theatrical Release Date: 3/21/1997,
Format: MOD - HD,
Reviews
Customer Reviews
100
reviewers would recommend this product
Write a Review
Ask a Question
I recommend this product
Selena HD
The Blu Ray conversion is pretty good. The sound and the picture clarity is awesome. Good detailing and cleaning of scenes. Its a long overdue addition. In all its a definite must for any ardent Selena Fan. Blu Ray Includes DTS-HD 5.1 Master Audio track 1080 P Transfer ( 2K ) Video Documentaries Queen Of Tejano 18+ minutes The Making Of Selena 30+ minutes which include Jennifer Lopez and Family of Selena and Cast. ( from the out of print 2007 DVD Release) Extended Directors Version 6+ Minutes Outakes and Deleted Scenes 12+ minutes ( from out of print 2007 DVD release) The only downfall is that it does not offer the Behind The Scenes Material which is oddly placed in the Selena Live The Last Concert DVD.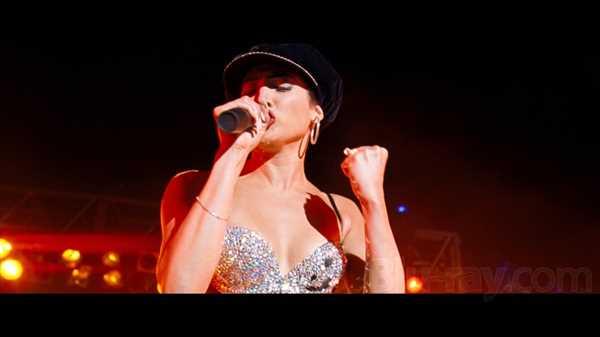 I recommend this product
Latin Legend
The Blu Ray Version is top notch. The details in Selenas stage costumes are beutiful and the sound of her live recordings offer so much joy and life to the screen. If you missed out on the 10th anniversary DVD release its Bonus Features are adequate here in this version. Perhaps a 25th Anniversary edition would of been more poignant but really Selena is always a moving event. Its just not in HD.
05/26/2020
Keith Antnony Boudreaux Jr.
United States
I recommend this product
Amazing movie but read before you buy
This movie is both versions. You get the original theater release and the tv stations extended release. But the bonus features are the same as the 10th anniversary addition. Nothing extra other than 1080p quality. If you have a 4K tv and player and you use the dvd 10th anniversary. You don't see a difference. I got Selena on VHS dvd and now blu ray. I have both versions of both releases. So I have the dvd release of the first time it was released. Then 10th anniversary one now the blue ray. So to say this. The 10th anniversary version on dvd is the same as this one only on blue ray. Out takes extended deleted scenes documentary is the same. Also the marking of Selena is the same. Nothing extra.